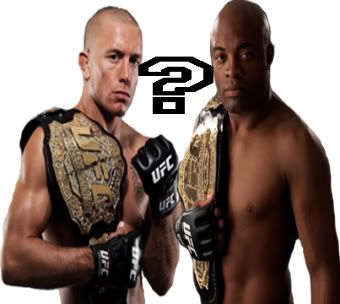 If everything goes to plan at the end of April, a lot of fight fans will finally get their wish…
Georges St. Pierre will defend his welterweight crown against Jake Shields in front of a record crowd at UFC 129 on April 30th. Should he win, organization president Dana White has promised a tilt between GSP and middleweight champ Anderson Silva – a "dream fight" that would go a long way in determining the outright best pound-for-pound fighter in MMA.
Silva is coming off a solid victory over fellow Brazilian Vitor Belfort and if St. Pierre can get past Shields, both fighters will have basically cleaned out their divisions. For this fight to happen though, GSP will have to give up his title and move up to 185-pounds (from 170), a challenge in itself.
So the question is: When the fight is over, whose arm will be raised? (more…)