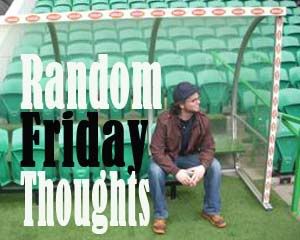 Eskimos: What's Wrong?
The Edmonton Eskimos wrapped up week eight of the CFL season on Friday night with a performance that made their previous two losses look passable – a 36-1 loss to the BC Lions at Commonwealth Stadium.
Losing at home is never fun, but losing like that must really hurt. The Eskimos gave up eight sacks, Ricky Ray and Kerry Joseph combined to throw four interceptions and the team has now scored just 10 points in 11 quarters…after a 5-0 start to the season, during which time they looked like world beaters.
What the heck is wrong with the Eskimos?
For one, injuries are taking their toll on this team. You won't hear them using it as an excuse, but when your top receivers are all hurt and you end up having to bring in three new guys before a game, you're in trouble! Two of Ray's interceptions on the night were attempted passes to guys he practically just met. When they lost Fred Stamps and Adarius Bowman, Jason Barnes stepped up and had two big games. Guess who got hurt next? (After the Jump: More Esks, Hilarious Jeremy Roenick video & More!) (more…)