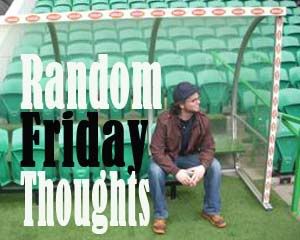 A Reason to Watch Racing
I'd like to start this blog with a riddle: What weighs 3,500 pounds, happens 57 days before the Edmonton Indy and will probably be the coolest thing you've ever seen?
Oh, I don't know – maybe a NASCAR-sized truck zooming down a real-life Hot Wheels track before the Indy 500, hoping to break a world record for the longest jump by a four-wheeled vehicle? Yeah, I said it.
About an hour before the May 29th race, an unidentified driver will hop into an 850-horsepower truck, which will be sitting at the top of a 100-foot-high structure somewhere in the infield area of the Indianapolis Motor Speedway. The driver will then take the vehicle down a steep drop and launch it into the air, hoping to glide the 302 feet required to set a new world record. (After the jump: Who is the Hot Wheels mystery driver? Plus – St. Louis Rams LB talks WWE and a soccer player shows off some unique skills!) (more…)