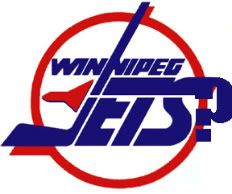 Name That Team!
If you're hoping that the seventh pick at Friday's NHL Entry Draft will provide a hint as to what "that Winnipeg team" is going to be called, you are probably going to be disappointed…but I'm here to tell you that the end is near, folks!
While it looks like True North is going to bypass that opportunity to unveil a new team name and logo, reports say the news could come as soon as this weekend. The debate has been raging "officially" for a few weeks and "unofficially" for months, but there is no question about what name Winnipeg fans want to see on the front of that jersey now that they've finally got their team back.
But what if it's not the Jets?
Let's say, for the sake of argument, the ownership group decides to go in a different direction with this new franchise – what else could the team be called?
I've thought up a few alternate names that I think would be acceptable if the "Jets" isn't an option for whatever reason…(After the jump: Winnipeg options, plus a look at how much they drank at the Bruins Stanley Cup party!) (more…)